Designed to Last Longer
MAGNETIC FLUX is the force that engages an electromagnetic fan clutch.
The amount of magnetic flux required increases as the friction material wears. Competitor's designs have enough magnetic flux when the friction is new, but not when the friction is worn, which results in slipping and eventual failure.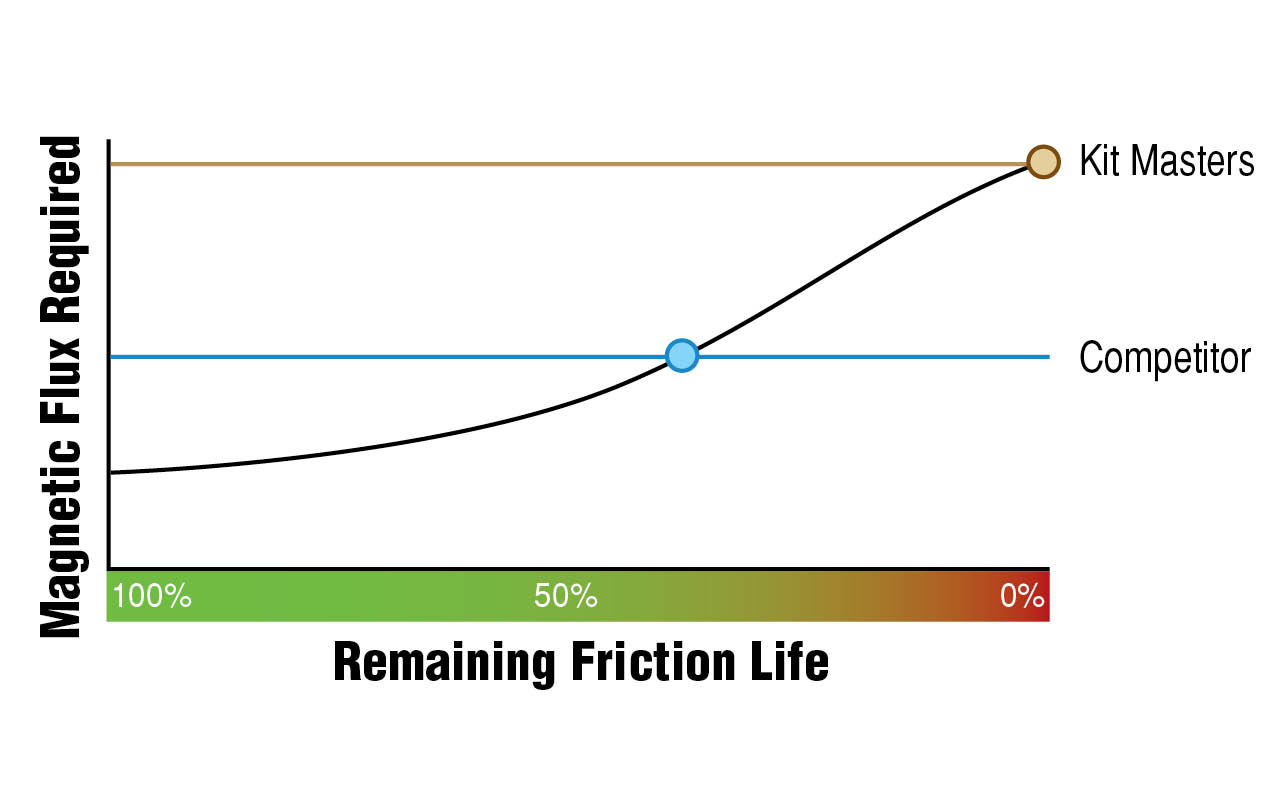 Kit Masters has engineered a stronger, precisely targeted magnetic flux that remains effective throughout the entire life of the friction material.
Our R&D department operated these fan clutches in an environment that rigorously tests the number of engagements & disengagements before failure. Kit Masters' electromagnetic fan clutches lasted more than TWICE as long as the competitor!